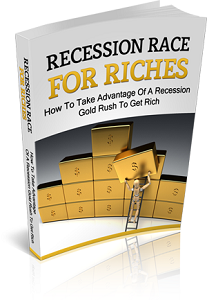 Recession Race for Riches
€1.00
Description
How to Take Advantage of a Recession Gold Rush to Get Rich
This book is intended for everyone and for the businesses and
companies as well. The main aim of it is to help the readers in coping
up with economic recession and winning the race.
Economic recession might be a scary matter and it is full of challenges
for an average person and companies or businesses located in any
part of the world. However, everything will be fine and winning the
race through the recession period is possible if you know what to do.
It is the right time for you to learn more about this.