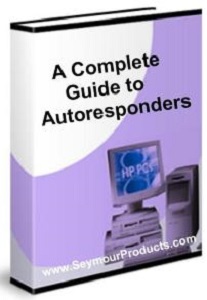 A Complete Guide To Auto Responders
€1.00
Description
One month ago I did a stupid thing. I tried my hand at Internet Marketing. I started
with a few sites to download information. Each time I joined a site, another site opened to offer more ebooks and affiliation. I started with reading 10 emails a day and ended up with more than 100 emails daily to read or delete.
Whereas it was to be a part time pastime, it ended with a minimum of 4-6 hours as I struggled to learn from the emails. I learned how to set up a website.
Most importantly I learned about auto responders and how they contribute to the large amount of emails I received viral marketing.
So this book is to give you a complete guide to auto responders and how vital they are to spread Internet marketing.